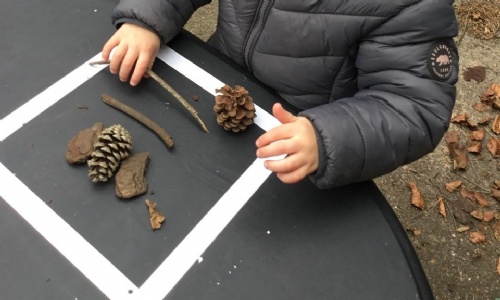 Getting ready for primary school will be an exciting topic of conversation.
Primary and Nursery Together a big part of the school and help young children to begin school with a flying start! A strong early education is hugely important.
Getting ready for primary school will be an exciting topic of conversation after the Easter holidays – as the excitement of going to 'big' school, wearing their school uniform with pride and meeting their new teachers is just around corner. A very special time for every child and their family!
Learning about school is made as fun as possible. Exploring the school grounds, visiting different areas of the school such as the dining hall and meeting the staff who will care for them in September is vitally important for a confident and happy start.
Already children have had the opportunity to take part in special events such as World Book Day and Comic Relief, helping children to feel part of the school family. Children love nothing more than dressing up and having fun with their friends and their big brothers and sisters who may be at the school.
Park Lane has extensive school grounds with dedicated woodland and wildlife areas where the children can make camps, learn about wild animals, and take part in art and craft activities inspired by mother nature. The learning environments are exceptionally well resourced as the staff are passionate about giving the children an amazing place to learn and grow in confidence.
Children in nursery will also begin to learn more about reading and the different sounds that letters make. All staff care deeply that every child develops a love of books and a love of reading from a young age. There is nothing more magical than the timeless magic of a child listening to a story and loving every word!