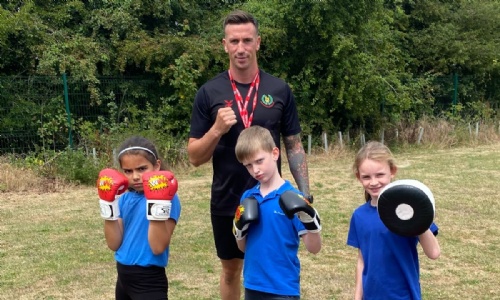 Shane Sadler (Head Coach of the Army Boxing Team) took leave from The Army to come in and teach the children boxing skills and how to be healthy.
The children had a great time and really got involved in the lessons.
Shane also spoke to the children about the boxing in the upcoming Commonwealth Games which they loved.
Shane thoroughly enjoyed his time at Park Lane.